Below you can view an example of an MLS listing
and a Realtor.com listing
Click here to view an MLS listing example

Click here to view a Realtor.com listing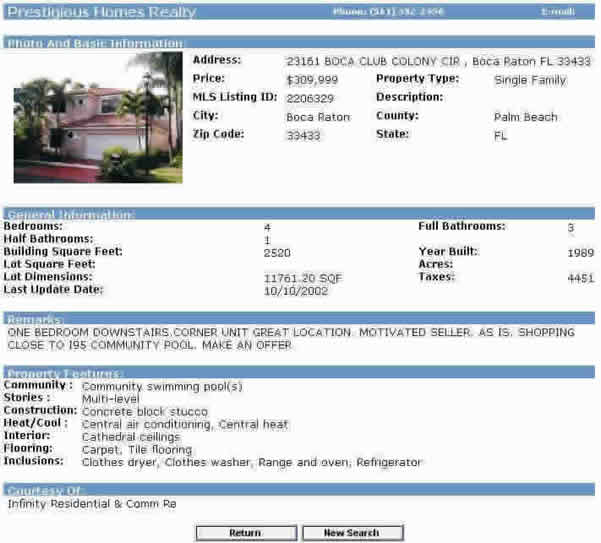 Realtor.com listing example:click this link to see a Realtor.com example with virtual tour

"See example"

a Virtual Slide Show Tour



As low as $25 dollars with
a $299 order. This is linked with your contact Information in Realtor.com
Plus all the sites Powered by Realtor.com ( this mean dozens of sites , Ex. AOL, MSN, Excite ,
and more site thru the Internet

People from around the world contact you directly !
with possibly no realtor involved
saving you thousands in commissions !!
"See example"
go back to sellers boca page----------- ----------- go back sellers florida counties